We specialize in the discovery and the development of first-in-class monoclonal antibodies for cancer immunotherapy. Our Target Discovery Program aims at identifying novel immuno-oncology antibody candidates, including novel immune checkpoint inhibitors. Our team integrates translational science insights to select the right immunology targets and advances programs that leverage contributions from its experienced academic founders as well as knowledge acquired from OREGA's Target Discovery Platform to achieve rapid target validation and preclinical proof-of-concept.
Anti-CD3

9 antibody
First-in-class CD39 inhibitor
Licensed to Innate Pharma and partnered with AstraZeneca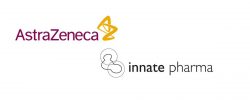 The Science
---
CD39 was initially discovered as a novel "checkpoint inhibitor" by OREGA Biotech's cofounder Dr. Armand Bensussan. It is expressed on both regulatory T cells and tumor cells and plays a major role in promoting immunosuppression through the pathway degrading adenosine triphosphate (ATP) into immunosuppressive adenosine. Adenosine binds adenosine receptor at the cell surface of immune effector cells and suppresses their function, thereby allowing immune escape and tumor progression.
The antibody
---
The humanized CD39-blocking monoclonal antibodies inhibits membrane and soluble CD39. It prevents the production of immunosuppressive adenosine and promote the accumulation of peritumoral ATP in the tumor microenvironment, thereby stimulating immune cell-mediated killing of cancer cells and favoring therapy-induced immunogenic cell death.
Development stage
---
The program has been licensed to Innate Pharma in 2016 (code name IPH5201). Innate Pharma has partnered this program with AstraZeneca. IPH5201 is currently in Phase I clinical trial (NCT04261075)
Anti-IL-17 antibodies
Inhibitors of IL-17 signalling
The Science
---
The IL-17 family of pro-inflammatory cytokines is involved in the progression of several human diseases. IL-17 cytokines and their receptors are upregulated in cancer and correlate to poor prognosis. In vivo, their neutralization dramatically impacts tumor progression and survival in several immunocompetent mouse models by altering the tumor microenvironment.
The antibodies
---
Our team has generated and characterized several neutralizing monoclonal antibodies and has established the in vivo POC of their antitumor activity.
Development stage
---
The program is at preclinical stage.
Novel modulator of anti-PD1 response
Undisclosed target
The science
---
We have discovered a novel potent regulator of anti-PD1 therapy in syngeneic mouse models harboring resistance to PD-1 immune checkpoint inhibitor. Neutralization of this target markedly improves the efficacy of anti-PD-1 mAb therapy by increasing the response rates and by increasing the rate of complete vs partial responses, which results in improved survival.
The Antibodies
---
We have generated various human-mouse cross-reactive blocking antibodies, including a humanized lead mAb.
Development stage
---
The lead mAb is currently under preclinical development as a novel immunotherapeutic antibody to overcome resistance to anti-PD-1 immune checkpoint blockade.